Manto Theochari
Manto Theochari Santorini Wedding Planner
Hello! My name is Manto Theochari and I own Santorini Bliss Weddings and Events. I work as a wedding planner, event designer and coordinator. I do what I love and I love what I do, and this makes me happy. I wish I will be able to share this love with you!


As a person, I smile a lot!  I am social, outgoing, creative and organized. I can be serious and funny depending upon the occasion. I am a relaxed person and my way of work is stress free for my clients. As a typical greek, I don't want you to worry, after all you'll find out my greatest skills during a last minute demand! I love working with people that we fit as personalities, and interact for a great outcome. I hate the yelling, and the bad attitude from or towards my partners; I believe anything can be solved with good will. Like any other human being I have my bad days and my good days, but during your special day, no matter if a world collapses behind us, we will be on the "good days" side. You see, I have the magic glue within my pocket: All is well when you treat life with love and respect!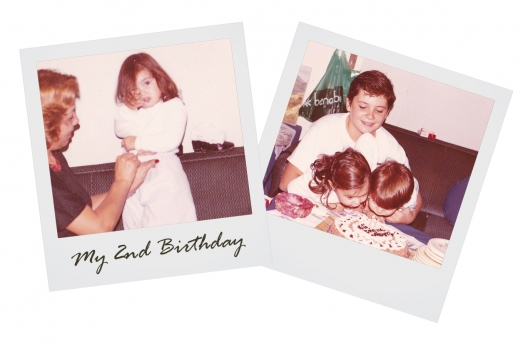 My story
It started out when I was little! Really really little! My 2 years old birthday party! This is one of my very first birthday parties!
I can barely remember, but my mum says, when the guests arrived, I walked and danced along with each one of them until they were properly seated.
I was very pleased to hear what a lovable host I was.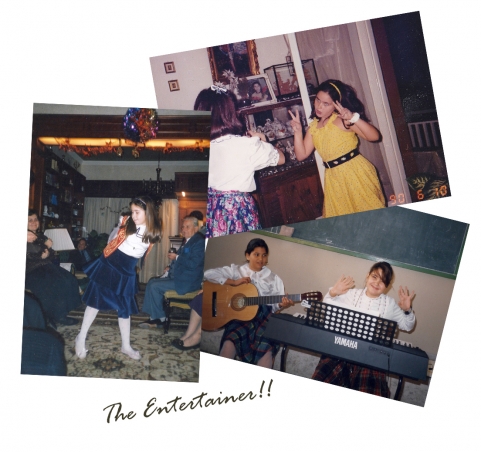 But I was not stopping there, in any gathering, whatever the place, I believed the purpose of my existence was to please everyone!
You could easily spot me dancing at family gathering , or playing the synthesizer at a school fest, not to mention my "zombie dancing moves" at my friends parties!
I always gave a show, and until I heard clapping and saw smiles, I was giving out the best of me!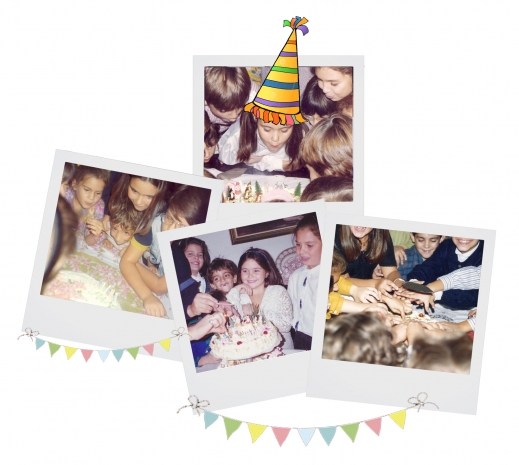 Growing up, I paid special attention in the planning of my birthday parties.
It ought to be the "party of the year"!
Every year, more and more friends would come, dancing to the music, while there was enough food and refreshments for everyone!
Each party's deco was unique. With my mum we always prepared a new surprise for my guests! The "stop! The party is here" sign was not for me.
I wanted more!

In my teenage years I seized every opportunity to practice my event planning skills! Any family dinner with my uncles, or family friends should had the correct "art de la table". Even if that was napkins and plastic cups for a pizza night!!!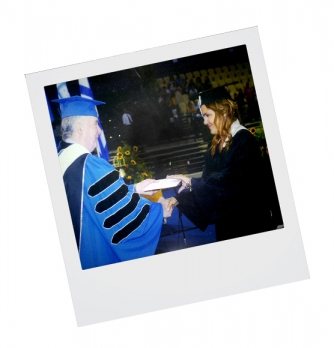 Being a child with many hobbies, interests and concerns, when I entered the college,  my life changed with  serious goal setting.
While studying marketing, I enrolled to a new class: "Special event planning".
Every single class determined me more and more. I was so excited. It was a straight A!
My most favorite class was this first event planning class. Because it helped me realize who I am.
I wanted to be an event planner!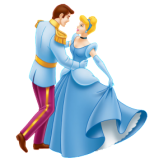 That summer my cousin was getting married. The wedding took place at a small island near Athens, Poros, our hometown island where we spent our vacations! My cousin was preoccupied with welcoming all the guests, so she asked me for my help! Decoration, coordination, seating, order of the day and many more; I was thrilled!
From my childhood I loved weddings. I always pictured myself on a different yet perfect scenery as a bride, where everything was like a fairy tale, especially my prince in his shining armor!
Ever since, I helped each and every friend with their events. And then the friends of the friends came, and so this evolved to be an occupation. At most times it was not my primary occupation; I did this for fun, because I loved it.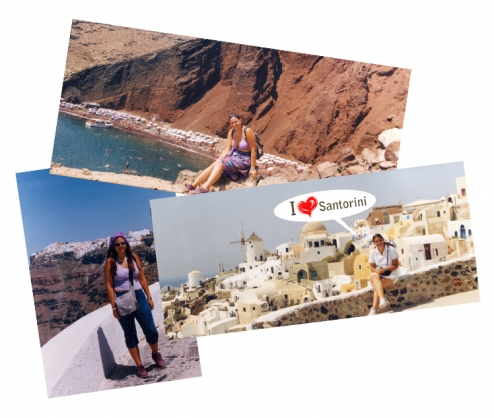 A few years ago I decided I had to move to Santorini, that was my favorite place in Greece for vacations! I love this blessed island. Nature's beauty at its majesty. The cliff side view to the volcano always maked me relax and travel in memories, dreams and inspiration. And what should I do there? Just the thing I love the most, become a Weddings & Event Planner!
I cooperated with several agencies until today. So here I am after years, having my own event planning agency. And ooooh, the things I want to do! Each season is a new start, each wedding is a new canvas to draw on!


That's my little story! If you want to get to know me better, you can send me an email, give me a call at +2286600226 or let's set a skype meeting! I am really looking forward to learn your story too!
 View also: